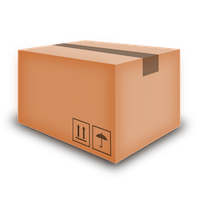 Air Freight shipping to Slovenia
Welconeur Ent.
Posted by: Victoire Pistorius
I work for a company located near to Quebec City, Quebec, Canada, and we are processing an order that will be ready to ship within the coming week. How does your company process air freight shipping to Slovenia? Will this be processed as similar shipments that are sent to a European Union (EU) member country? What is your advice for preparing this shipment? We want to be certain everything is done correctly. Does your company also provide an express air freight shipping service to Slovenia? If so, please send us information about that as well. If we begin with your standard air freight shipping service, is it possible for us to upgrade to an express service after the cargo has been shipped? Do you make tracking information available? What must we do if we do not understand any of the tracking information? Do you have a help section available on your website that will explain this? Also, please include what methods of payment that you offer, and whether we can make our payments online. Thank you for sending this information.