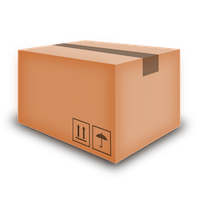 Air Freight shipping to Latvia
Genradeau Ent.
Posted by: Jacomine Grandmaison
My employer is processing an order that will require air freight shipping to Latvia. If this is a service your company provides, then I ask you to please send me an information packet that explains your company's services. Please also include your current shipping rates, and delivery schedules. Our shipment will have a gross weight of 47 kilograms. It is also about the size of a standard sized sofa. Will it also be possible for you to include an estimate of how much you will charge us to ship this freight to Latvia from Montreal, Quebec, Canada? When will you deliver this freight to Latvia? Are there any differences between standard air freight and expedited air freight? I would think there would not be much difference, but I want to ask anyway. Also, please tell me what is your claims process if something happens that will cause damage to our shipment while it is in transit. Thank you for sending this information to me as soon as possible.
Related Air Cargo to Latvia messages: