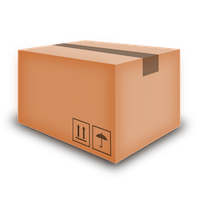 Temperature Controlled Containerized Freight shipping to Austria
Fanti Corp.
Posted by: Kyle Findlay
I seek the advise of an experienced company who can complete temperature controlled containerized freight shipping to Austria. We plan to ship this from our New Jersey warehouse, so please include whether you can complete this delivery between the United States and Austria. This is a shipment of frozen vegetables. Therefore, the temperature unit of your container must be able to maintain a temperature of zero degrees Fahrenheit for the duration of the journey. Does your company monitor the temperatures of the freight throughout? How frequently do you monitor? Does your company include temperature updates with the tracking information? Does your company guarantee the freight will arrive at its destination undamaged and unspoiled? How soon will you deliver this shipment? The freight will be ready for pickup by the middle of next week. Is your company available to make the pickup by then? The gross weight of this shipment is estimated at 37,494 pounds. Do you have an estimate as to how much you will charge us to complete the delivery? Thanks for sending us this information. Please send it to the email address we have included here.